ISE's Fuel Usage Analysis

ISE'S PROPRIETARY FUEL USAGE ANALYSIS SYSTEM REVEALS FUEL OUTAGE CONDITIONS THAT MIGHT OTHERWISE BE UNDETECTED.

ISE's Fuel Usage Analysis methodology and programs are protected under the Patent Laws of the United States of America. Without expressed written consent by John Certuse P.E., reproduction, duplication as well as distribution of this document to any other party not involved in this case is considered a violation of these laws.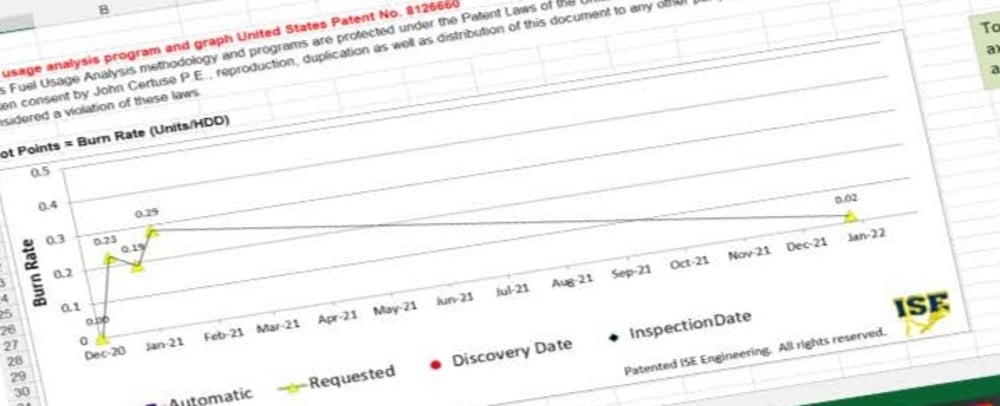 Fuel Usage Analysis
Fuel Usage Analysis ISE's patented Fuel Usage Analysis technique is used to provide a highly reliable insight into the heating practices of a home, whether or not it's occupied. This patented system is able to confirm or dispute reported statements concerning occupancy based on existing fuel and weather data.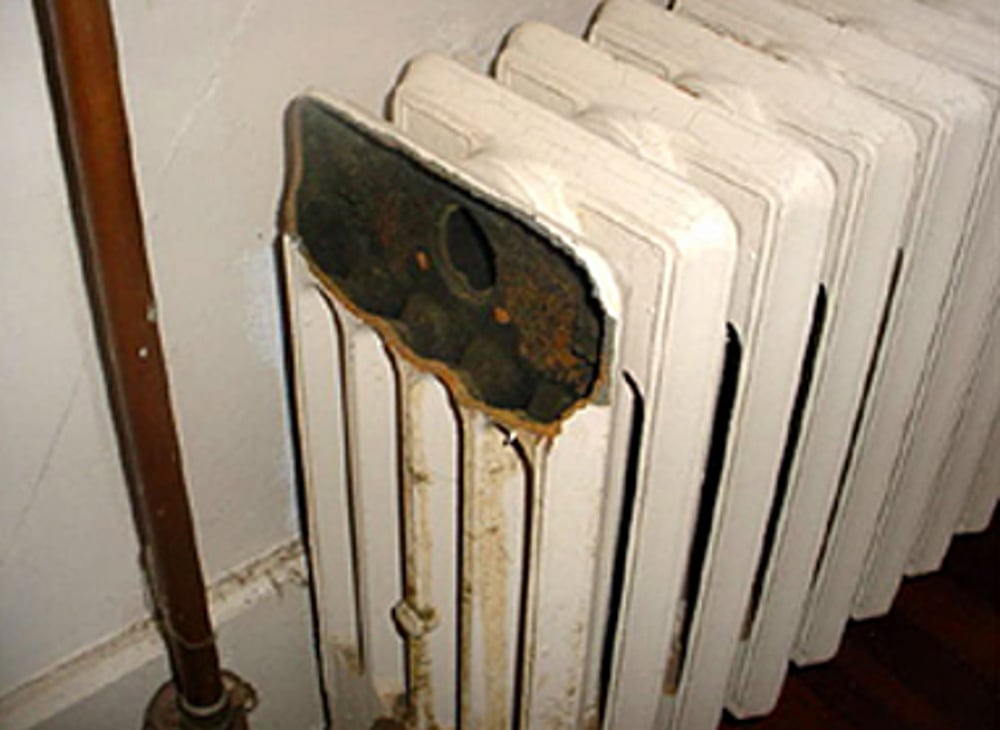 What caused this radiator to shatter and flood the room? A Fuel Usage Analysis can identify important details of a freeze up loss. Information gathered, as well as information from our Comprehensive Freeze Up Investigation, can provide multiple confirming sets of data and discoveries detailing the causes of these losses.

• When did the oil tank run out of fuel?
• When did the heating system shut down?
• Did freeze-up loss occur due to thermostat setback?
• Was the system operational consistently through winter months?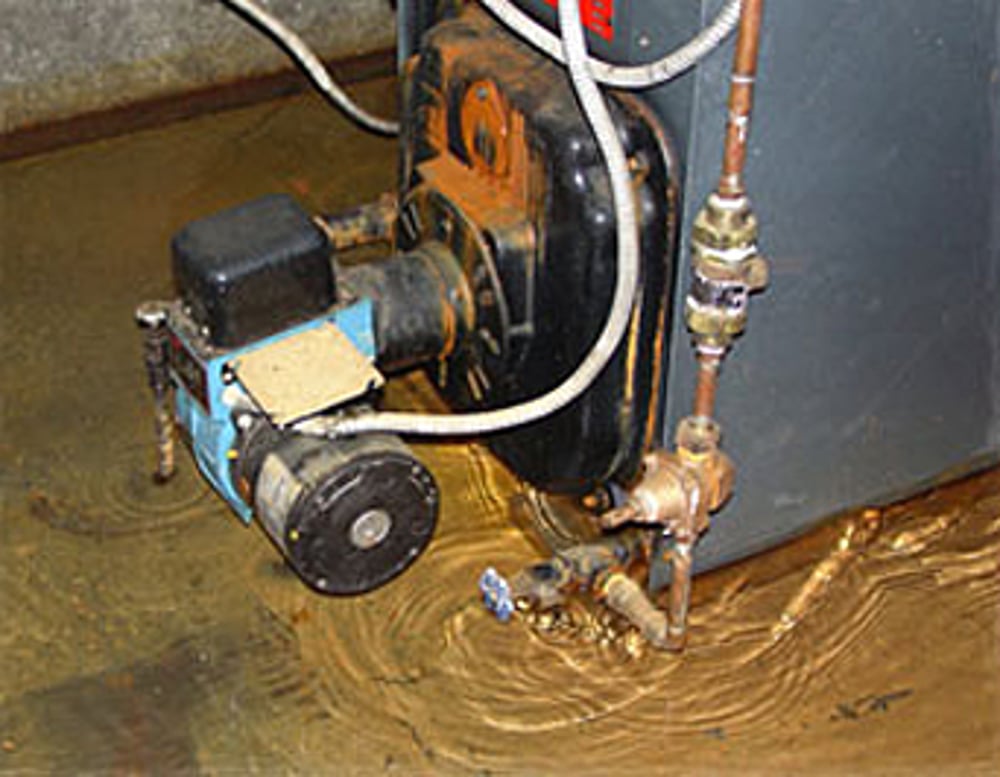 Important questions such as these can be answered to properly resolve freeze-up losses that could be caused by situations such as:

• Utility and fuel outages
• Mechanical failures • Installation errors
• Thermostat setback issues

A Fuel Usage Analysis can provide an independent evaluation to examine the conditions of heating system operation prior to a loss. This is just one of the many tools ISE can put at your disposal to help resolve difficult claim situations quickly and accurately.

Frequently Asked Freeze Up Questions
What kind of problems can occur from a freeze up loss to the property?
Burst pipes, floods, devastating structural damage, and mold are a few obvious signs of freeze up damage. These types of problems can result from maintenance problems, mechanical failure, installation errors, low temperatures maintained in buildings, or fuel delivery issues. In multi-level dwellings, the damage can be disastrous.
What does ISE's fuel analysis determine?
ISE's proprietary Fuel Usage Analysis System©. This program compares data we retrieve with energy consumption levels to validate the results of our investigation.
Why do we request 2 years of heating records from the insured?
ISE's request for 2 years of heating records at the property helps determine a wintertime consumption rate for the property and provides a comparative history of what that property consumes for fuel.
Why do we need a background questionnaire completed?
ISE requests this information from the insured to provide additional information as to what happened at the time of the loss discovery. Once ISE receives our requested information from the insured we issue our final report.
Why does ISE's Freeze Up Investigations Take Longer?
It is vitally important to conduct bench testing of boiler controls and a Comprehensive Freeze Up Loss Investigation for freeze up losses. Courts have ruled against companies that have skimped on their investigations and rushed coverage decisions in these types of losses.
Where can the insured send the requested information to?
Once the insured has completed the background questionnaire, and gathered the 2 years of heating records indicating monthly usage and 2 years of electric records indicating monthly kilowatt usage, along with any service records of their heating system this information should be emailed to [email protected]

Please be sure to include the insureds/and or Public Adjusters email with your assignment.
ISE will email a copy of our Request for Records to your Insured or Public Adjuster upon Receipt of the Loss Assignment.

Once completed email to [email protected]
with the ISE task# or Insureds Name in the Subject Line

Freeze Up Questions: Please complete this form if you are inquiring additional information regarding our Freeze Up investigations, or checking on the status of an existing loss.